So you have an old bike. It isn't worth selling…gosh it's so old and battered you probably couldn't give it away. But you don't want to add to the landfill and you no longer want to clutter up the shed  so what can you do with it?
Well I have been exploring and I have found some amazing ideas. This is all about taking what you have and giving it a totally new lease of life. You will see some ideas are practical some are for the very skilful. All are simply inspired. Just look what your old bike can do…There are just somany things you can do with bike parts
It can tell the time
Source: wearemfeo.tumblr.com
It can give you a wash
Source: The Benjamin Collection
It can show off your flowers
It can hold your pans
Source: dishfunctionaldesigns.blogspot.com
It can look simply beautiful
Source: Uploaded by user via Dianne on Pinterest
There's life in the old bike still
Hope you are inspired by these creative ideas I know I am!
Linked up to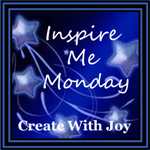 This post contains advertorial links