We were recently sent a gorgeous Colour Changing Mood light review opp from John Lewis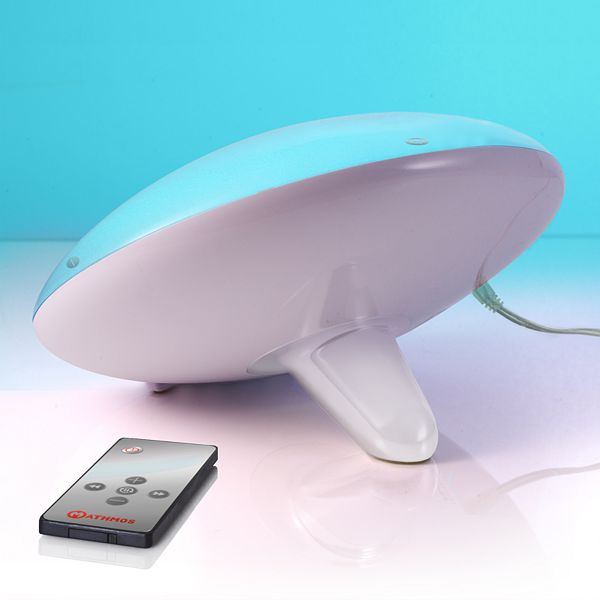 Mathmos JellyWash Touch LED Colour Mood Light £88
Basically you can beam colourful lights across your walls with this
I ike this on so many levels.
1) It is remote controlled if you want it to be so you don't even need to leave your seat to change the settingd
2) It looks both stylish and discreet
3) You can decide between a static colour or changing colour lights and the speed in which they change
4) You can also brighten or dim the lights to fit in with your mood
Mood lighting can make you home look warm and inviting (oranges/reds/yellows or cool and clam green/blue or disco like exciting with it' rainbow of changing colours. We knew the kids would adore this but we have found it rather lovely too.
I worked for a long time in a children's home where we had a sensory room with many changing lights which we used to both stimulate and relax the kids. WE plan to use this light if our children are upset along with relaxing music to help them chill out. I'm going to use it to help chill me out too.
Colour in its hues and it's luminosity, it's tone and its vibrancy really do affect well being. Think how you feel if you see someone isn a yellow t-shirt and then ho hoe you feel if you see someone in grey t-shirt. If a wallpaper is dark red or sea green it can really make a difference tohow stressed out you feel. Colour can change our mood or match our mood. It is very powerful.
We really like this light, it is not something we would ever have considered buying but it is great and I would definitely recommend it to others.
The only drawback I can see is that it has to be plugged in which is a shame as it limits where you put it . Apart form that it is a pure delight.