Hello and welcome back to the frugal friday fashion show. I'm wondering what gorgeous thrifty fashion you have been wearing over Christnas. Well I have been mostly poorly 🙁 and spent a lot of time in my PJ's (but stylish PJ's they were too. Sometimes Asda just rocks !) FatFace and Boden sell similar PJ bottoms but for a fab £7.50 I think these were a great buy. I am happy to wear these during the day with a jumper thrown on in the house.
Cotton Pj's from George Online
If I was going out New Years Eve I would have headed to the Oxfam online shop and I would have purchased this
BNWT RRP £135 Monsoon Empire Line Strapless Full length Dress It is a Beautiful Layered Dusky Pink Silk Chiffon and I think it is stunning.At Oxfam online in the sale this beauty is just £25 and your money will go to good cause!
As I am staying put this New Year (probably still in my PJ's) I didn't buy it so it may well still be there if you are quickNow that is what I call a BARGAIN!!If you don't know about the Oxfam online shop it is rather fabulous. Here is what it does ….
Oxfam's Online Shop is the perfect place to snap up unique second-hand clothes, books and vintage items, Every penny you spend helps to support Oxfam's wonderful work around the world.
So no photos of a poorly me but 2 fab outfit choices that are rather extremely different and lots of slobbing about just reading with the kids and playing games (for un free bingo game online then www.goldenbingo.co.uk is a fab place to visit)
Show me what you rocked this Christmas and New Year!!
Love to see your links….
The Frugal Friday Fashion Show is for us to show off our thrifty and frugal fashion and beauty finds (can be new or second hand but they need to be a great buy!) We can inspire each other to look good on less. I would love you to join in.
Spread the Frugal Fashion Love Please pop a link back here on your post if you do join in. Feel free to use the badge to link it back to this post if you would rather.
I love comments so please leave me one and perhaps visit a few other linkers too and be inspired!
Linked up at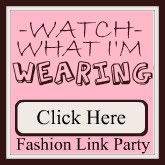 Not Dead Yet Style