Last Friday I zipped off to London for the third annual MAD (mummy and daddy) national parenting blog awards. Family Budgeting was a finalist for best blog post of the year My other blog was a finalist too, baby budgeting was nominated to as best thrifty blog,
Skoda sent us a Citygo which is a very cute compact city car and 3 of us headed out from Nottingham for the awards Jen from Love Chic Living drove us and Sonia from This Mummy Loves helped her with directions. I kept them company. My directions are hopeless. The awards were being held at the Radisson Blu Edwardian on Bloomsbury Street which is such a gorgeous hotel.
I had my hair styled by the lovely people at Regis whilst I was there and I loved what they did. Such a charming hairdresser too! I had my make-up done by a lovely lady called Rose using Arbonne products; she did a great job and kept things really subtle just the way I like it
I had a lovely dress, jacket and shoes from Simply Be who I cannot thank enough. I loved the outfit and know I can wear it again. They totally know how to dress us curvier girls. The jacket was by Gemma Collins (TOWIE) and the dress by Joe Brown both of which are adoreable. My favourite item of the outfit was definitely the Mary Jane shoes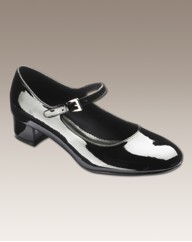 So comfortable!
I shared a room with Jen and we were so excited!
I saw loads of old friends during the evening and made some new ones. There were tales of fashion and family, new starts and courage and weight loss, new babies and great friendships.
Lovely to see my old friend Maggy retain her crown as the Queen of crafts
Huge respect to Emma from Science Sparks and Wendy from Savette.com who showed huge amounts of courage. Proud of you ladies and lovely to meet you
I didn't win the category of best blog post but the fabulous MammyWoo who did was a VERY worthy winner.
The evening was filled with good food, great conversation and a real sense of being a community. The blogging community has been a little fractious recently. There is nothing like The MADS to bring it all back together. Wonderful
I had a ball.
Thank you Sally for organising it and Parentdish for sponsoring it and everyone who helped behind the scenes!
It was a lovely do.