I had an operation yesterday to correct my vision so my good friend Amanda has stepped up to the breech and allowed me to showcase her frugal fashion here this week.
The Frugal Friday Fashion Show: Buttons!
A couple of years ago Amanda (from the Ana Mum Diary blog) bought this very basic M&S jacket for £9 in the sale.
Much as she loved this useful the buttons just kept falling off and after a while she was missing 3. (How annoying is it when that happens!) Ever creative and slightly obsessed with buttons she set to work. Her buttons didn't match (they were a donation from her mum) but they were all red. Her theory was if all the buttons had something in common she would get away with the mismatch.
I think this is a real winner , gives a really original look to the jacket and is a simple cost free transformation. Amanda's original customisation post can be found here.
Thriftily on trend
Buttons are fab. Just think you could catch the trend of the season and just reflect it in you buttons. Such a cheaper alternative to buying a new jacket and you can do this again and again. Below are the colour trends for Spring according to Pantone.
I think the lemon would work great with this grey jacket and the jade.
Where to buy buttons?
A quick trio to Etsy and a search on the colour found me these for around just £2 a set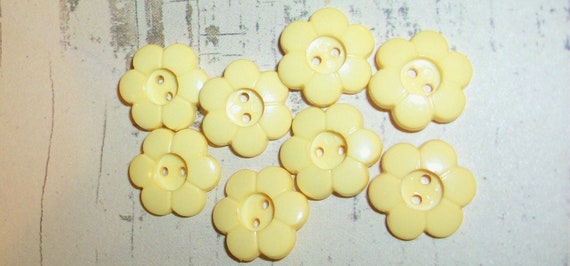 What an inspiring frugal fashion…thanks for sharing Amanda!
Come and Join the Linky
The Frugal Friday Fashion Show is for us to show off our thrifty and frugal fashion and beauty finds (can be new or second hand but they need to be a great buy!) We can inspire each other to look good on less. I would love you to join in.
Spread the Frugal Fashion Love Please pop a link back here on your post if you do join in. Feel free to use the badge to link it back to this post if you would rather.
I love comments so please leave me one and perhaps visit a few other linkers too and be inspired!