Today – 10 beautiful ways to upcycle boats
Ways to upcycle boats
I love boats, I think they are beautiful. I like their curves and the journeys and the often unknown stories that shape them. I think it is wonderful to find a way to re-home them when their days at sea are done. Look at these amazing ways to upcycle boats I think they are simply stunning.
Upcycling is, of course, a brilliant outlet for creativity and a fabulous way to save treasured materials from landfill
I often write about upcycling – recently I have written about upcycled bikes if you fancy taking a peek, you mihgt also like my post on how to upcycle biscuit tins
A fabulous excuse to eat lots of biscuits in my huimble and hungry opinion
Upcycling also does, of course, save us a great deal of money ion materials which is something to be very thankful for especially when we are on a budget.
A boat sand pit
A boat bed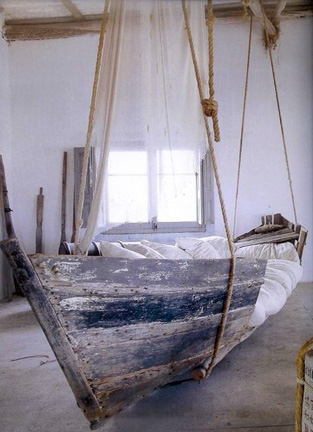 A boat seating space
A boat planter
A boat bookcase
An outdoor boat sheltered spot
Make an outdoor Kitchen
Source: Diply via Becky via Pinterest
Boats made into sofas
I hope you have enjoyed this post on ways to upcycle boats, such a great addition to your home you might also like my post on ways to upcycle biscuit tins